iTinney follows strict experiments and certifications throughout production, packaging, and transportation. We hold crowds' hands tight and keep the responsibility of the environment and society deep in our hearts.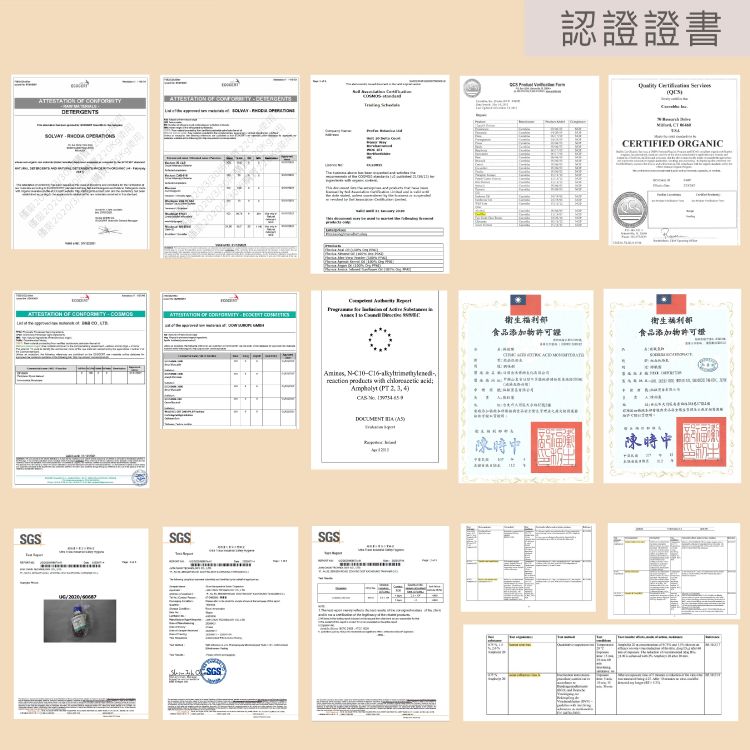 Certification Institution:
---




iTinney products have been guaranteed by the insurance company for twenty million. We protect consumers safely and reliably.



---
---
International certification for organic and nature ingredients

Ingredient: ECOCERT Ag+
Advantages: Long-lasting Antibacterial and Good Deodorizing Effect
Found in product:【Hand Sanitizer IAntibacterial Moisture】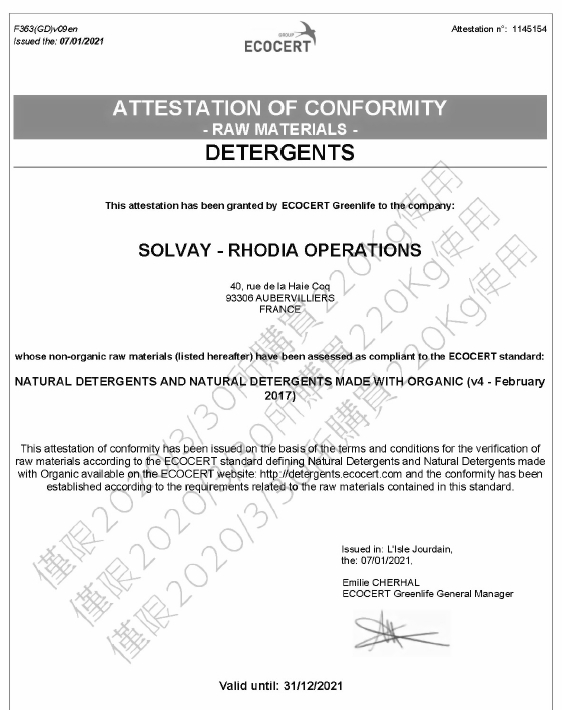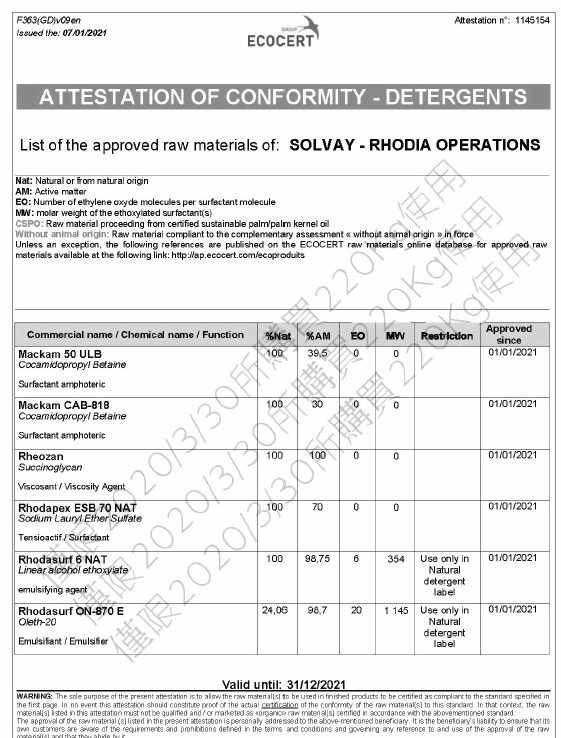 ---
Ingredient: ECOCERT USDA天然有機高效植物蛋白竹萃酶
Advantages: 天然高效除臭劑,可抑制人體排汗及代謝物的異味
Found in product:【植療浴 NO.2 保濕白肌慕斯】、【植療浴 NO.3 抗氧粉膚慕斯】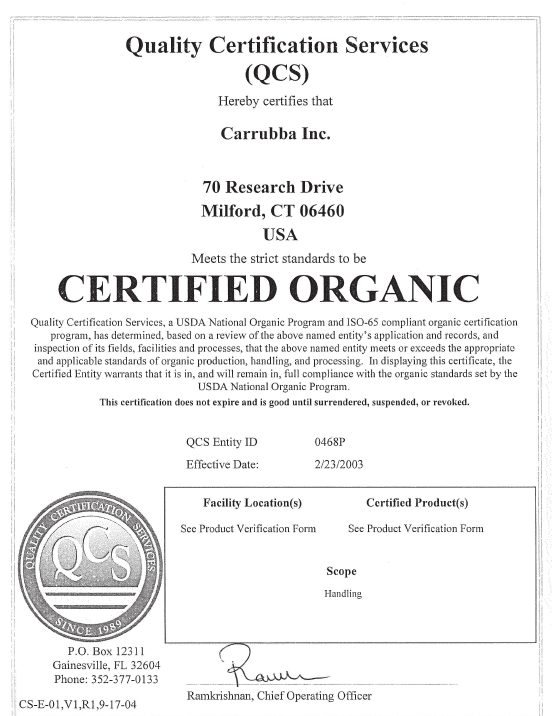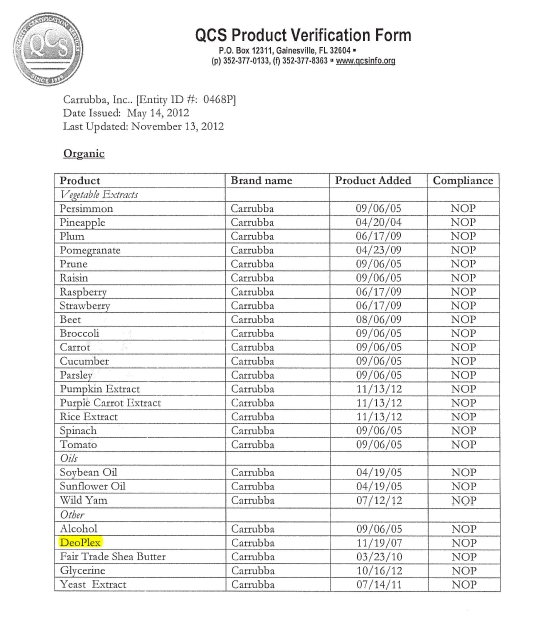 ---
Ingredient: ECOCERT食品級植物性甘油
Advantages: 天然植物萃取來源
Found in product:【Hand Sanitizer IAntibacterial Moisture】、【植療浴 NO.2 保濕白肌慕斯】、
             【植療浴 NO.3 抗氧粉膚慕斯】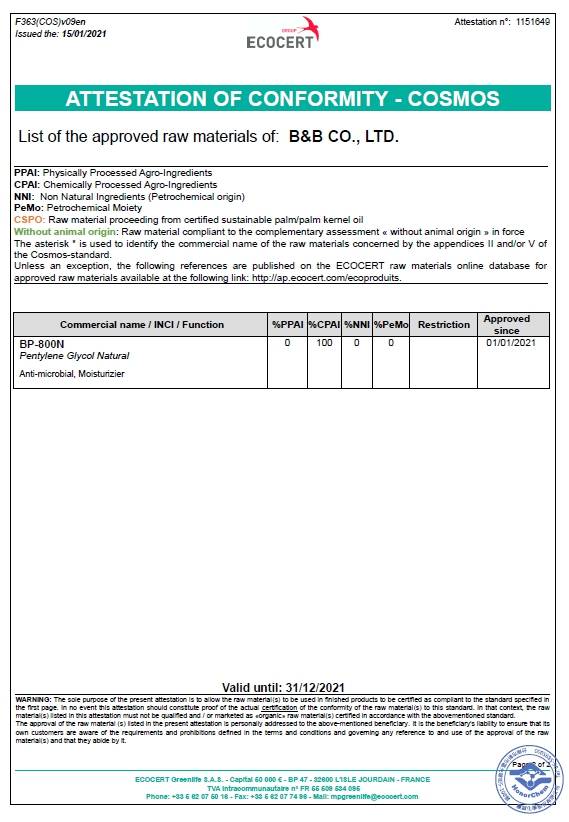 ---
Ingredient: ECOCERT月桂基葡糖苷、ECOCERT COSMOS天然有機陰離子烷基醚硫酸鹽
Advantages: 取自於玉米、小麥、馬鈴薯等植物萃取.新一代綠色環保表面活性劑
Found in product:【植療浴 NO.2 保濕白肌慕斯】、【植療浴 NO.3 抗氧粉膚慕斯】
---
Ingredient
: COSMOS有機蘆薈萃取物
Adventages: 具有鎮靜紓緩、保濕、收斂毛孔、改善過敏功效
Found in product:【植療浴 NO.2 保濕白肌慕斯】、【植療浴 NO.3 抗氧粉膚慕斯】
---
---
Ingredient: 食品級檸檬酸
Adventages: 清潔、除味、酸堿調理劑
Found in product: 植療浴 NO.2 保濕白肌慕斯】、【植療浴 NO.3 抗氧粉膚慕斯】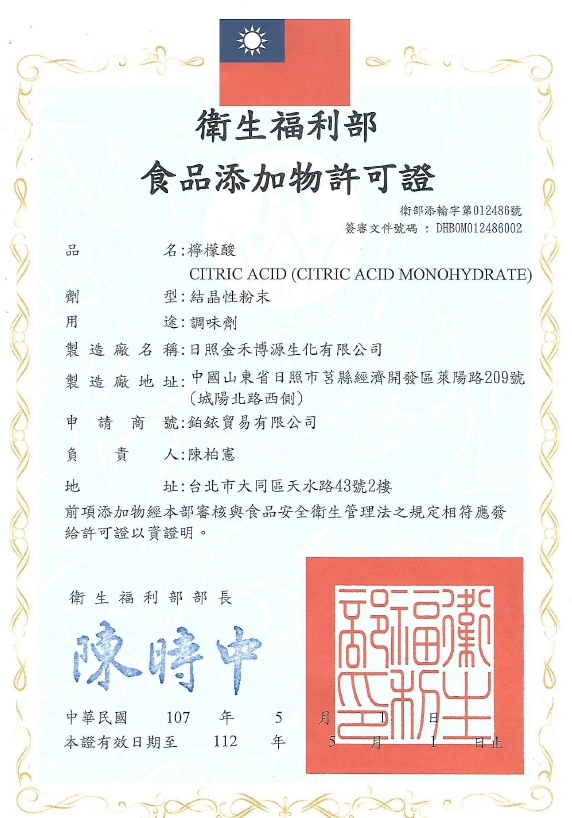 ---
Ingredient: 食品級碳酸氫鈉
Adventages: 可有效去除異味、污垢
Found in product:【植療浴 NO.2 保濕白肌慕斯】、【植療浴 NO.3 抗氧粉膚慕斯】
---
---
ECHA
   

Nature ingredient Authenticated by European Chemical Agency)
Ingredient: ECHA廣譜甘胺酸抗菌劑
Adventages: 天然抗菌劑,可對抗病毒
Found in product:【Hand Sanitizer IAntibacterial Moisture】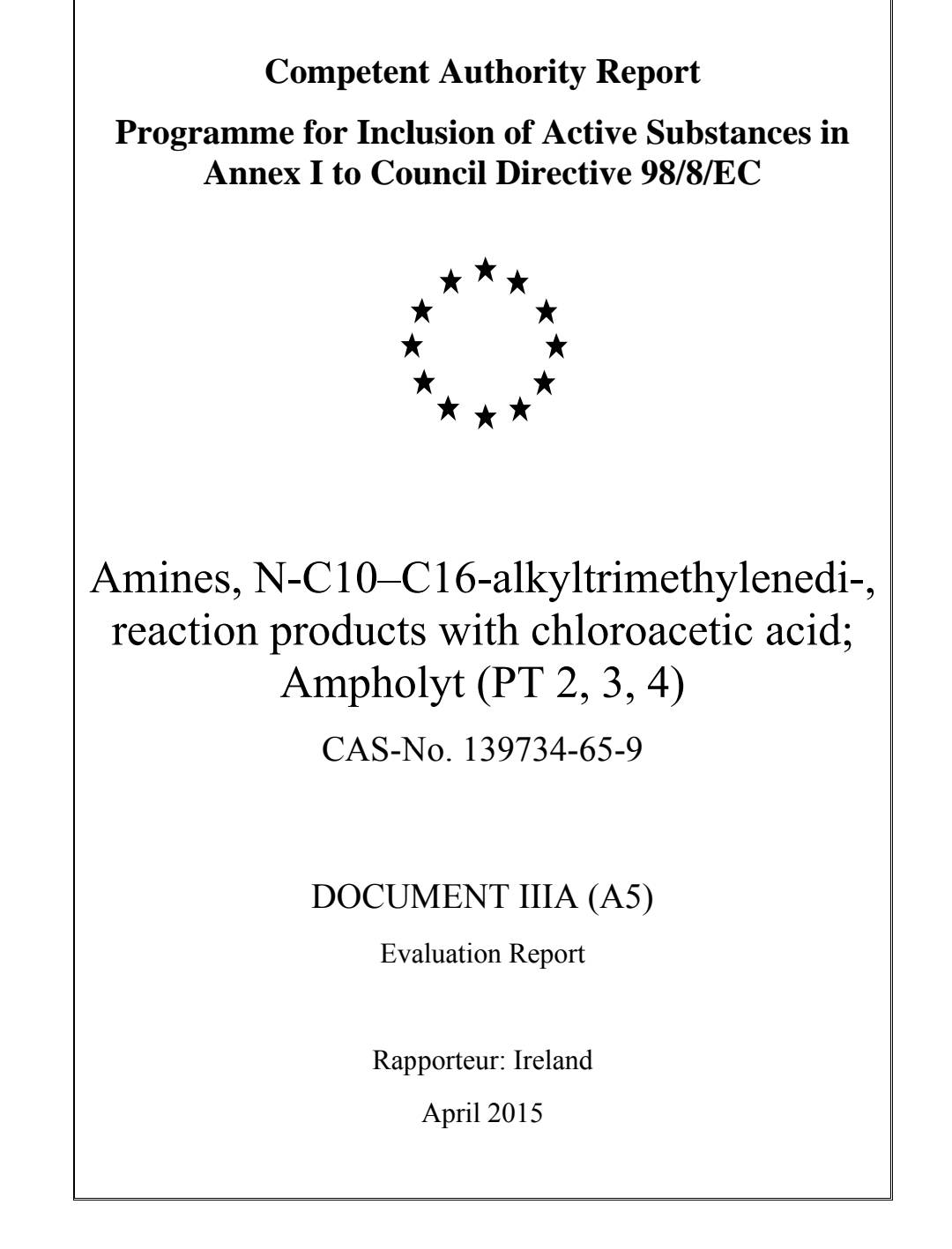 ---
---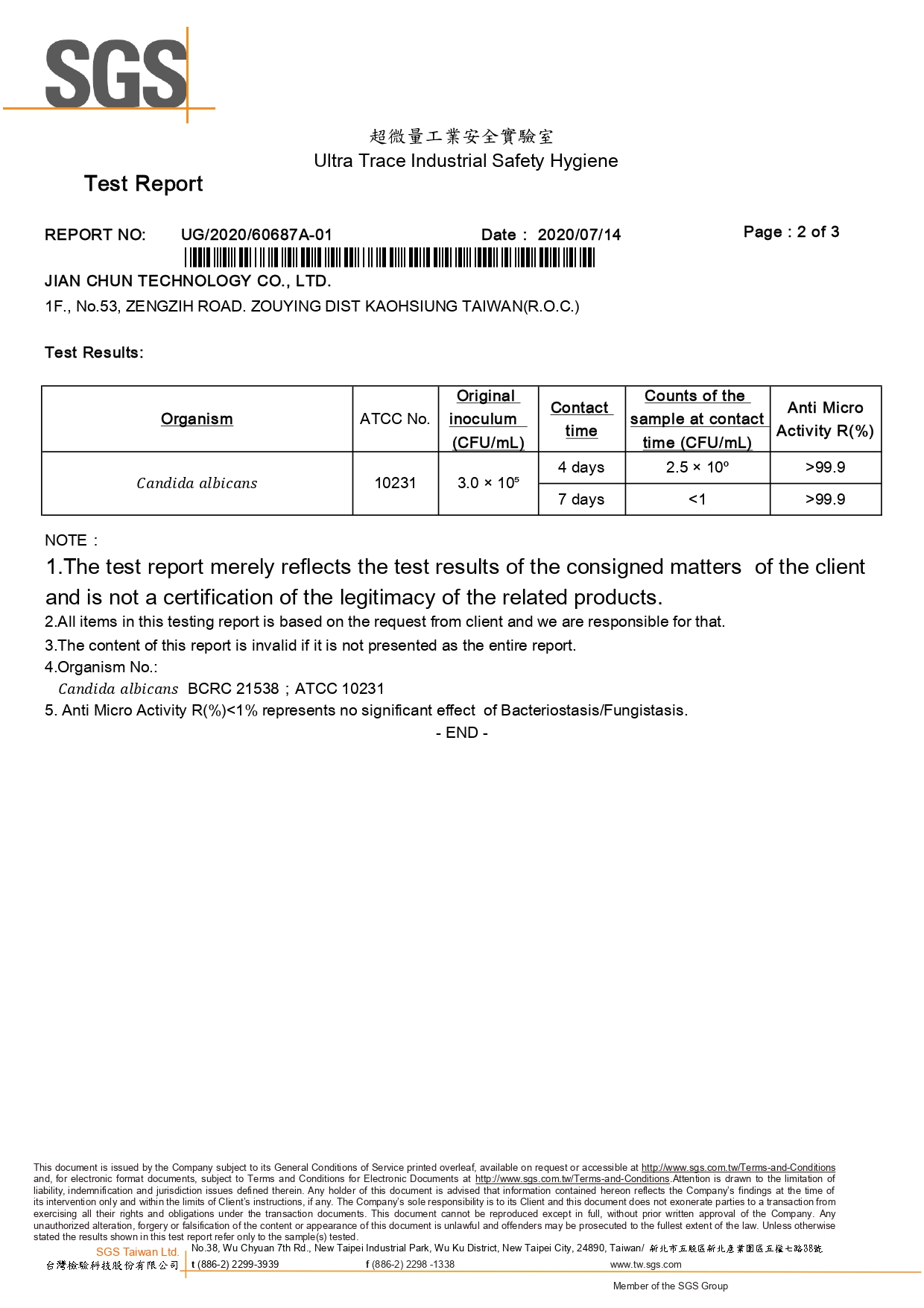 ---
---
---

SGS成品檢驗認證
v  SGS 無重金屬檢出
v  SGS 無塑化劑檢出
v  SGS 抗菌微生物檢驗
v [對抗金黃色葡萄球菌]
v [對抗黴菌與酵母菌]
v [對抗沙門氏桿菌]
v [對抗好氣性生菌]
v [對抗大腸桿菌]
v [對抗綠膿桿菌]
---

● 植浴手No3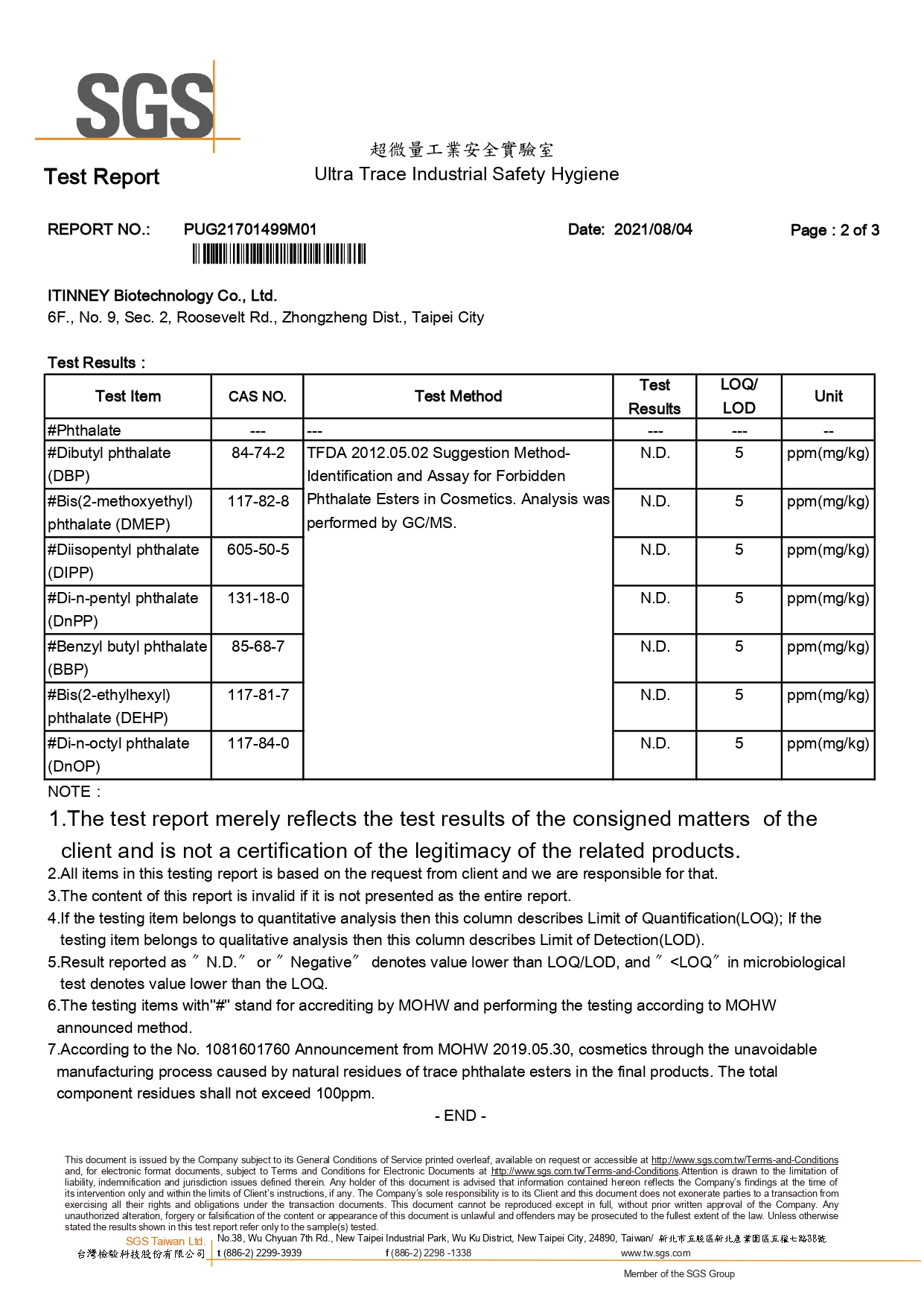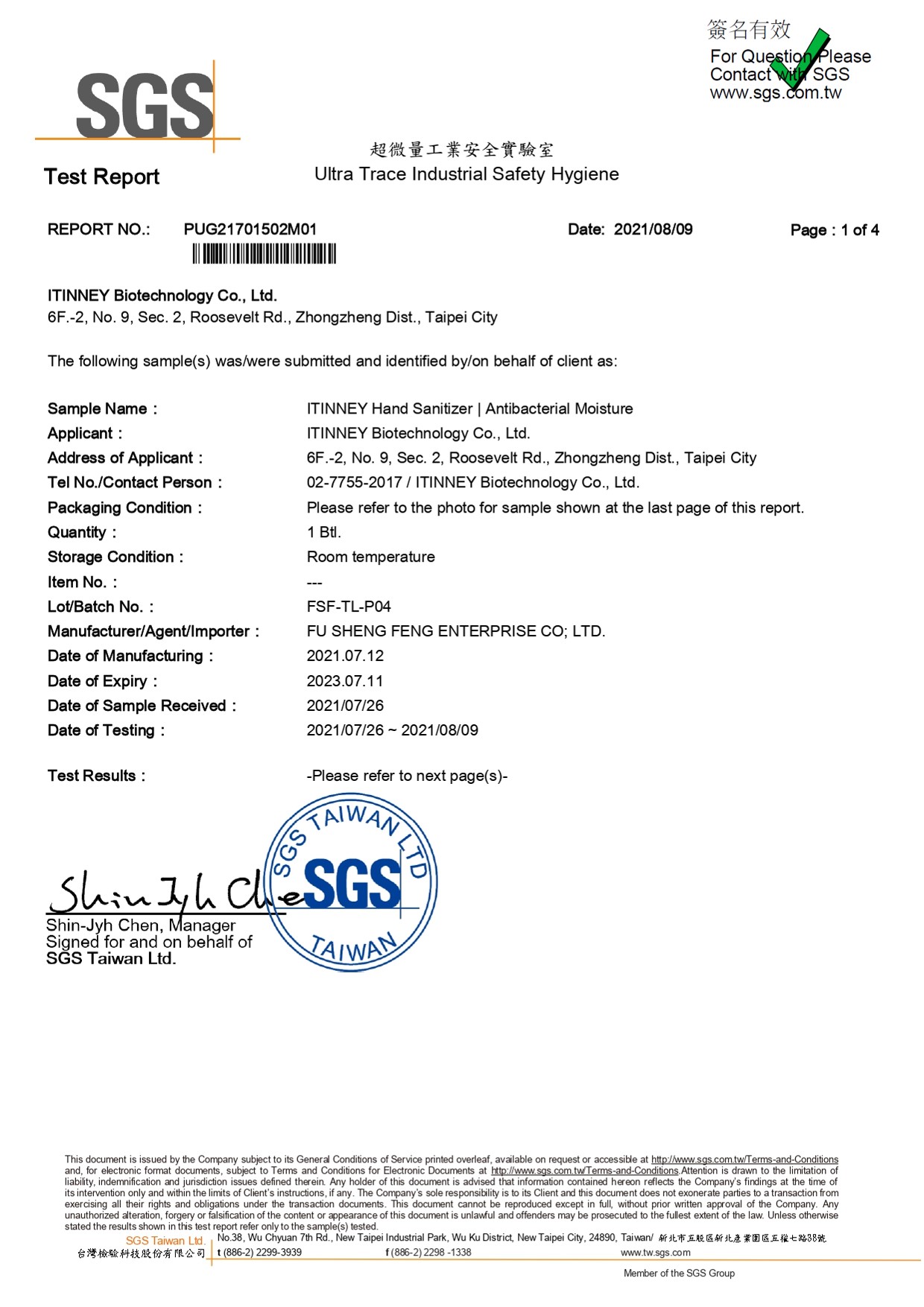 ---
● 植療浴No2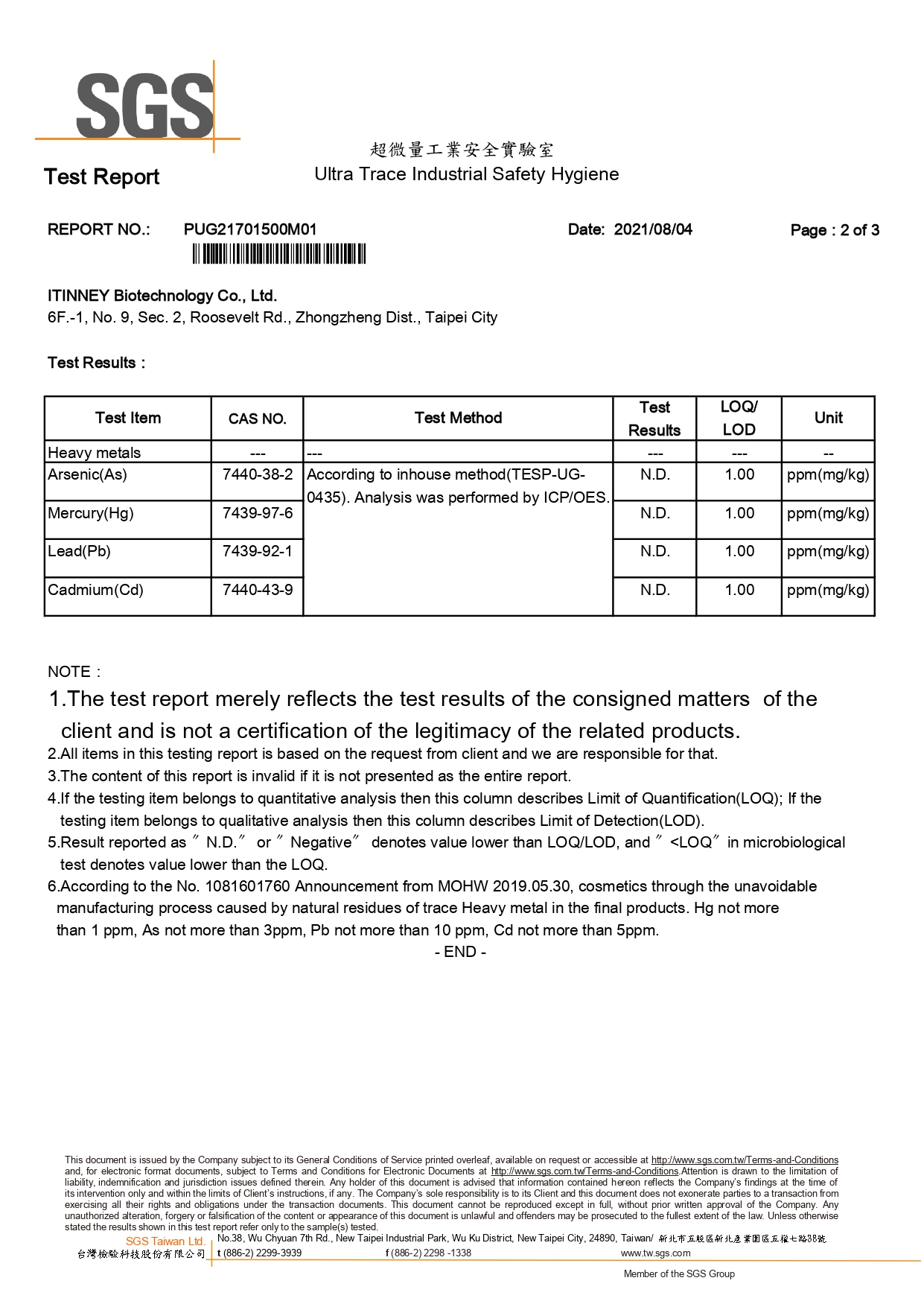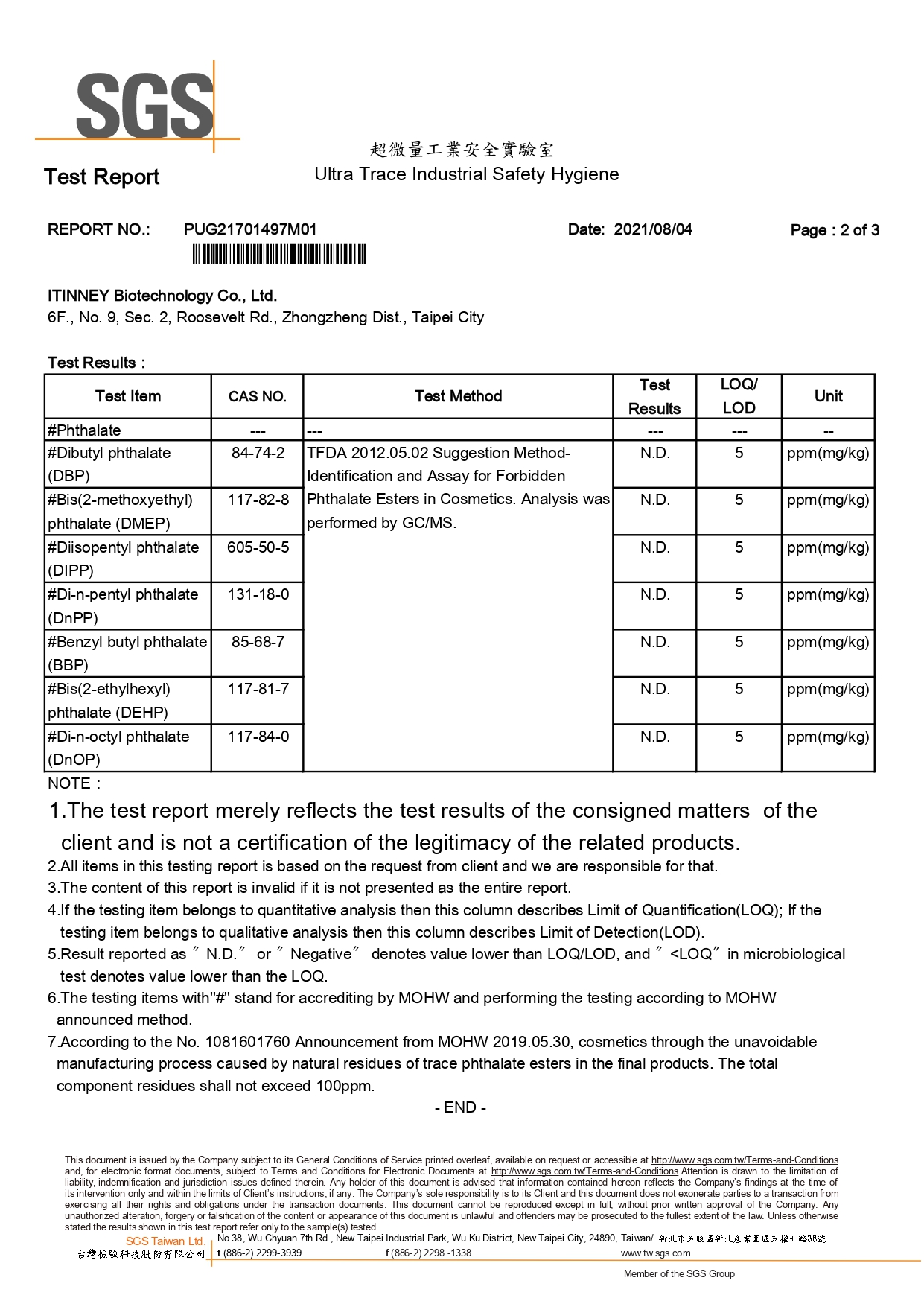 ---

● 植療浴No3